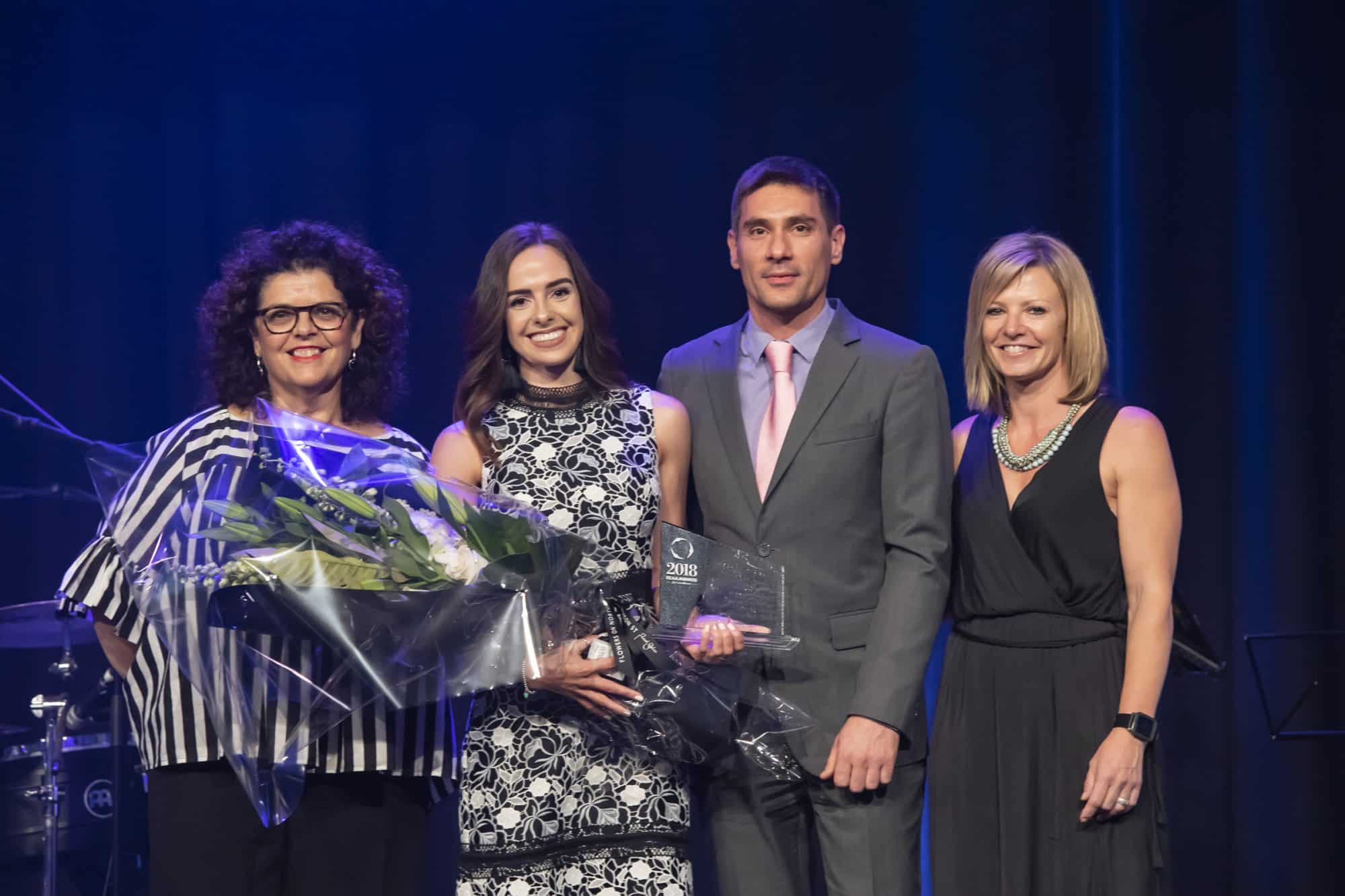 ETF's triple EEAA Awards for Excellence wins showcase innovative approach and continuing progression
Posted on December 6th, 2018 in News
A triple win at last night's Exhibition and Event Association of Australasia (EEAA) Awards for Excellence capped off a year of exciting developments and continuing progression for Exhibitions & Trade Fairs (ETF).
ETF's MD, Gary Daly, said, "To win awards across the spectrum of consumer shows, trade shows and staff, for events held both internationally and in Australia, is a tribute to the entire company's skills and enthusiasm for their roles."
The World Gas Conference (WGC) 2018 was awarded Best Trade Show Over 10,000m2, Motorclassica 2017 was awarded Best Consumer Show Over 10,000m2, and Operations Manager Georgie Chapman-Burgess, was presented the Richard Geddes Young Achiever Award.
"ETF has delivered many exceptional events in this past year, and it's very fulfilling to receive industry recognition in the way we did last night. For us, these awards are acknowledgement of the way ETF approaches events, by truly partnering with organisations to create exhibitions and conferences to grow their businesses and industries. We sincerely thank EEAA for these awards."
Mr Daly said ETF was exceptionally proud that WGC 2018 was the most successful exhibition in the event's history. WGC is a triennial event and moves around the world.
"To stage this exhibition, which stretched the equivalent of six city blocks, ETF needed to simultaneously satisfy multiple stakeholders over its four days. This meant balancing conflicting political agendas, global power-plays, imposed embargoes, economic sanctions, language barriers, cultural differences and varying time zones. We introduced multiple initiatives to engage visitors and exhibitors, and the highly successful event welcomed thousands of visitors, worldwide, making it the 'Olympics of the Gas Industry'."
Mr Daly said ETF was just as thrilled about its win for Motorclassica 2017, the largest event of its type in the southern hemisphere.
"This is Australia's premier automotive extravaganza for rare, historic, vintage, classic cars and motorcycles. We hosted more than 20,000 enthusiasts, who experienced the Holden concept car EFIJY paying homage to 100 years since the first Holden-bodied car was made, an official celebration of Ferrari's 70th Anniversary with several of the most historically important Ferrari models, a prestigious marque celebrating half a century of the Mercedes-Benz AMG, and a tribute to 110 years of Lancia."
Mr Daly said Georgie Chapman-Burgess being presented the Richard Geddes Young Achiever Award was a brilliant acknowledgement of her growing skill set, meticulous planning and detail, along with care in mentoring and guiding ETF's less-experienced team members.
"Joining us as an Operations Administrator, Georgie's ability to execute her events, along with her exceptional work ethic, saw her promoted to Operations Manager."
Mr Daly said along with the hard work put in over the past year, the ETF team was working on many events for the coming year.
"These upcoming events include well-established shows, such as AUSPACK; Australian Energy Storage Conference and Exhibition; Austmine Conference and Exhibition; 4×4 Outdoors Show, Fishing & Boating Expo Melbourne and Brisbane; Motorclassica; LNG 2019; and the inaugural The Business of Events.
"To the entire ETF team, I say 'thank you for your dedication'. To the events industry and EEAA, we also say a humble thank you for recognising ETF's innovative work to create and deliver these wonderful shows."