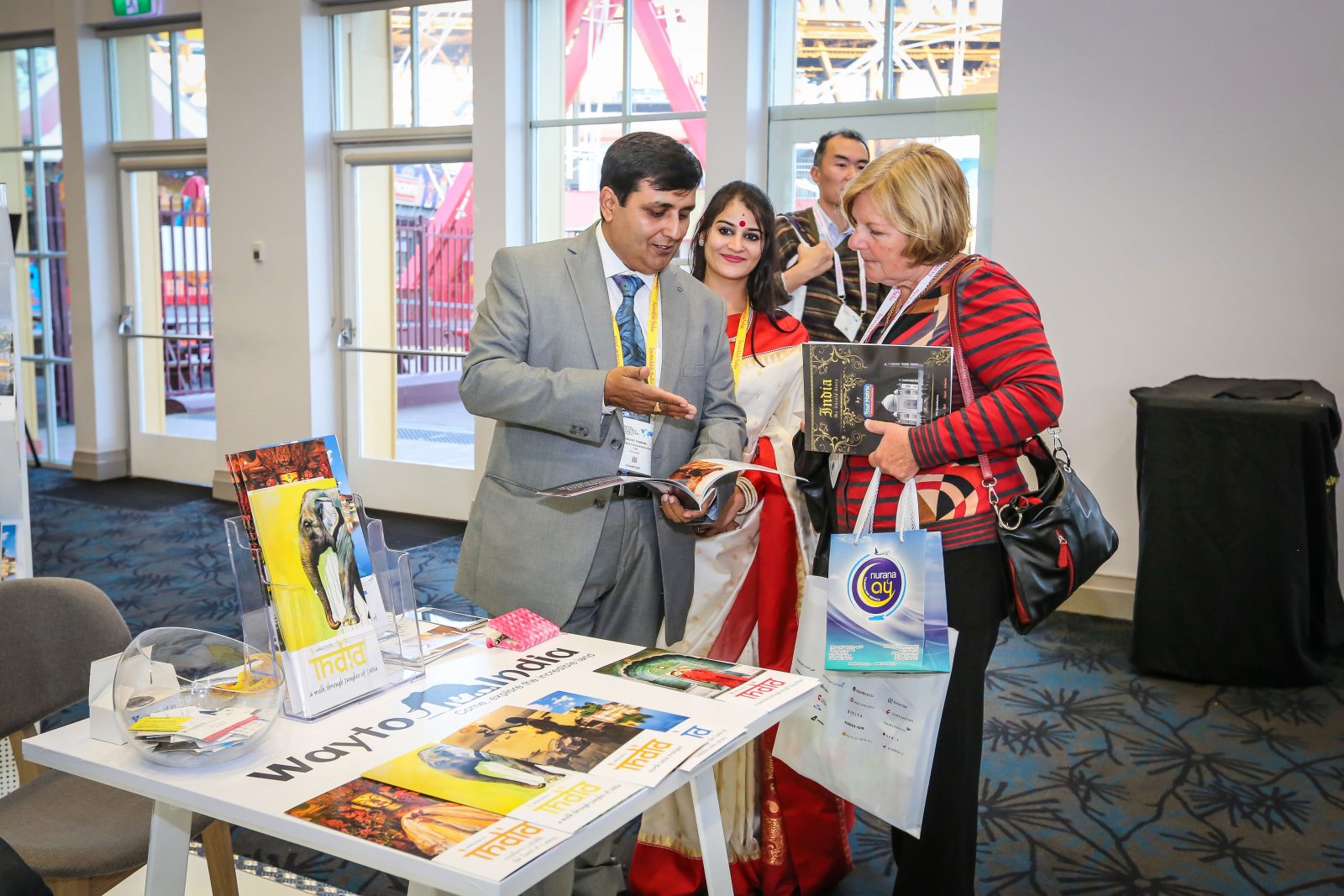 6 inventive ways to sponsor a conference
Posted on June 11th, 2018 in Engaging Experiences, Sponsorship Ideas
There are many benefits to sponsoring an event, the key benefit being getting your brand in front of your target audience. Even if the main sponsorship package has already been grabbed, there are plenty of clever ways to sponsor an event that makes your brand stand out.
1. Photo areas
Today's conferences receive plenty of social media coverage, with attendees keen to show off where they are and who they are engaging with. Photos of certain areas like the presentations are always going to be popular, and you can create photo booths or spots where people can show they're part of the big day.
Having an area near the entrance for people to photograph themselves is a great way to get branding of your company and the conference shared by attendees – whether they're in the background or worked into the shot in a natural way.
2. Stages or speakers
Sponsoring a stage is a great way to add your support to an event, as everyone attending a presentation will see your name. For conferences with multiple stages, having one with your name attached will mean that people mention your name more often and see your logo on timetables and maps.
Sponsoring an individual speaker is another option, which helps align you with a top name in the industry. You'll be able to create promotional material in the lead up to the event, like videos that get watched by people interested in the speaker, that also include your logo.
3. Wi-Fi networks
Wi-Fi and phone coverage can be spotty at some events, so setting up your own network can be beneficial to other attendees. Set up the network name to include your company so everyone's reminded of you when they go online.
4. Charging areas
Phones and laptops are in heavy use during presentations, and many people are going to get the dreaded low battery warning. Trying to find a spot to charge up can be difficult, so setting up an area with chargers and sockets can be very helpful. Make sure you have some flyers, posters or a screen with videos to highlight who you are and what you do.
5. Play areas
Industry events are a lot of hard work, but everyone deserves a break. Having an area where people can unwind – say with a giant chess set or a VR headset – is a great way to do this. Depending on the game you pick, you can also have a regularly updated scoreboard in your area to make sure people keep coming back to your section.
6. Relaxation areas
Creating a relaxing spot for people to sit down and take a breather could be the best thing you do. Bringing in a few couches, some beanbags and a table or two gives people somewhere comfy to sit down and have a break. Attendees can also use this as a place to speak to others, making it a popular meeting and networking spot.
Many people think of sponsorship as a one-way relationship, speaking to potential customers rather than speaking with them. By providing something useful to them, or something that's a bit fun or different, the dynamic shifts and you'll find that people are much more likely to interact with your brand and remember you fondly.
Partner with the leading exhibition and conference organiser to uncover your event's potential
Successful events start with a conversation! Exhibitions and Trade Fairs (ETF) is a full service organiser with over thirty five years experience in trade and consumer exhibitions, conferences and events. Our goal is to provide exhibitors, sponsors, visitors and the industries they represent with an effective opportunity to meet to do business, network and learn. Have an obligation-free chat with our team today by sending an online enquiry or by calling us at +61 2 9556 7999.