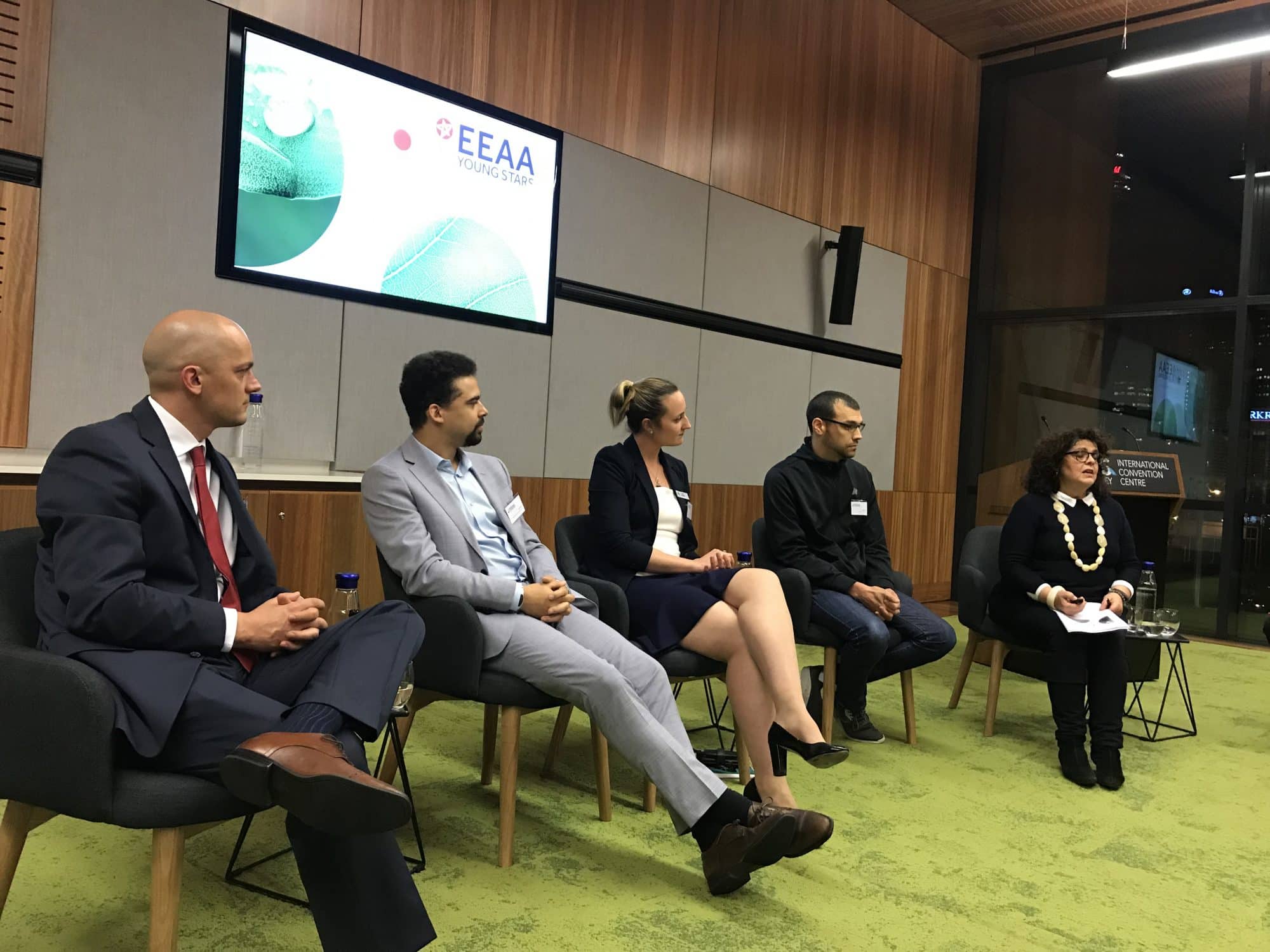 How ETF is making events more environmentally sustainable
Posted on September 24th, 2018 in Event Trends, News, Sustainable Events
Environmental sustainability is a huge topic in the events industry right now, with responsibility rightly being placed on key stakeholders to implement measures and initiatives that reduce their impact on the planet. This affects organisers, venues, stand builders and key suppliers – pretty much everyone involved in the process – with environmental policies becoming more prevalent in the industry.
As hosts and organisers of many events throughout the year, including the Australian Energy Storage Conference & Exhibition (AES), ETF is one of the key players in making this important transition.
We spoke with our very own Sam Staples to highlight some of the key ways that we're making our events greener and helping our exhibitors make positive contributions.
Green power
Electricity is vital in today's world but there are many ways to produce it, with some being considerably friendlier to the planet than others. In 2016 and 2017, ETF and AES linked up with Green Power, enabling ETF to obtain green energy certificates that offset consumption during events. This agreement means that whatever electricity comes from the grid to power the event will, in turn, be bought from renewable sources and added to the grid to balance things out.
For 2018 AES relocated to South Australia, the country's leading state in renewable energy with more than half of electricity coming from renewable sources. In some areas for events, Adelaide is a world leader – the Adelaide Convention Centre (ACC) along with its counterpart in the Gold Coast became the first venues of their type in the world to be awarded EarthCheck Platinum Certification. As a leader in this area, the ACC was an obvious choice to host AES.
As well as major implementations, innovative solutions were found to common problems, such as phone-charging areas, which doubled up as talking points for people attending the events.
Sam Staples said of AES 2018, "Like many events, phone and computer charging stations were offered, but with one major difference. Pedal-powered charging stations were introduced where electricity to charge devices was generated manually through the bicycle-style pedals."
Recycle, Re-use, Repurpose
There are two main factors involved in waste: not giving consumers the choice to use eco-friendly products, and sending recyclable material to the landfill.
The types of products you and your vendors use is also important. Single-use plastic items (such as straws, drink cups and bags) are quickly used and discarded but stay on our planet for millennia. Replacing single use items with items that can be recycled or simply removing their availability at your event is a positive step in the right direction.
The second problem is an easy fix for event organisers, and that's simply to offer recycling bins beside waste receptacles. Making arrangements for end-of-event clean-up, especially in terms of food, is also a step in the right direction. Ensuring the venue is on board with this decision is also vital.
Staples said, "In terms of event materials, all disposable products used for catering were 100% biodegradable, recyclable and ecologically responsible. The water cups were made of a corn-starch-based material, while all other materials were fully recyclable or reusable. The food waste from the conference delegate catering did not go to a landfill but was composted in a worm farm while unused meals were donated to OzHarvest and Foodbank."
"After an event, many exhibitors' materials go to waste. To help reduce this, for the first time, exhibitors were given the opportunity to purchase reusable, custom printed wall panels as part of their shell scheme package. These wall panels were offered close to cost for exhibitors, giving them a reusable product at a fraction of the cost from an outside supplier due to bulk ordering."
Pre-event marketing
It's not just during events that we need to be considerate of the environment. With major marketing campaigns pushing most events in Australia, there are good and bad ways to promote them. ETF has taken deliberate steps to move as much marketing online as possible, reducing the reliance on printed material that has plagued the industry in previous years.
Staples explained, "During the pre-event marketing campaign, direct mail as an activity was eliminated, reducing paper waste. The number of printed show guides was also reduced by 60%, with heavy promotion geared to the download of a digital show guide."
Promoting environmentally sustainable shows
There are massive benefits to running events and conferences in an environmentally sustainable way and we at ETF are proud to be doing our part. With each event we run, we look to reduce our impact on the environment and we're always looking for new ways to do this. The more event organisers, venues, suppliers and stand holders share this way of thinking, the more we will be able to reduce the environmental impact of the events industry.
Caption: Image from left to right, Sam Staples, Sales and Conference Manager, Australian Energy Storage Conference and Exhibition, Pedro Gallo, Senior Operations Manager, Diversified Communications, Laura Goddard, CSR Executive, ICC, Jamal Gittens, Operations Manager, Melbourne Convention and Exhibition Centre and Joyce Dimascio, Chief Executive, Exhibition and Events Association of Australasia at the September 2018 Young Stars Forum on Sustainability.