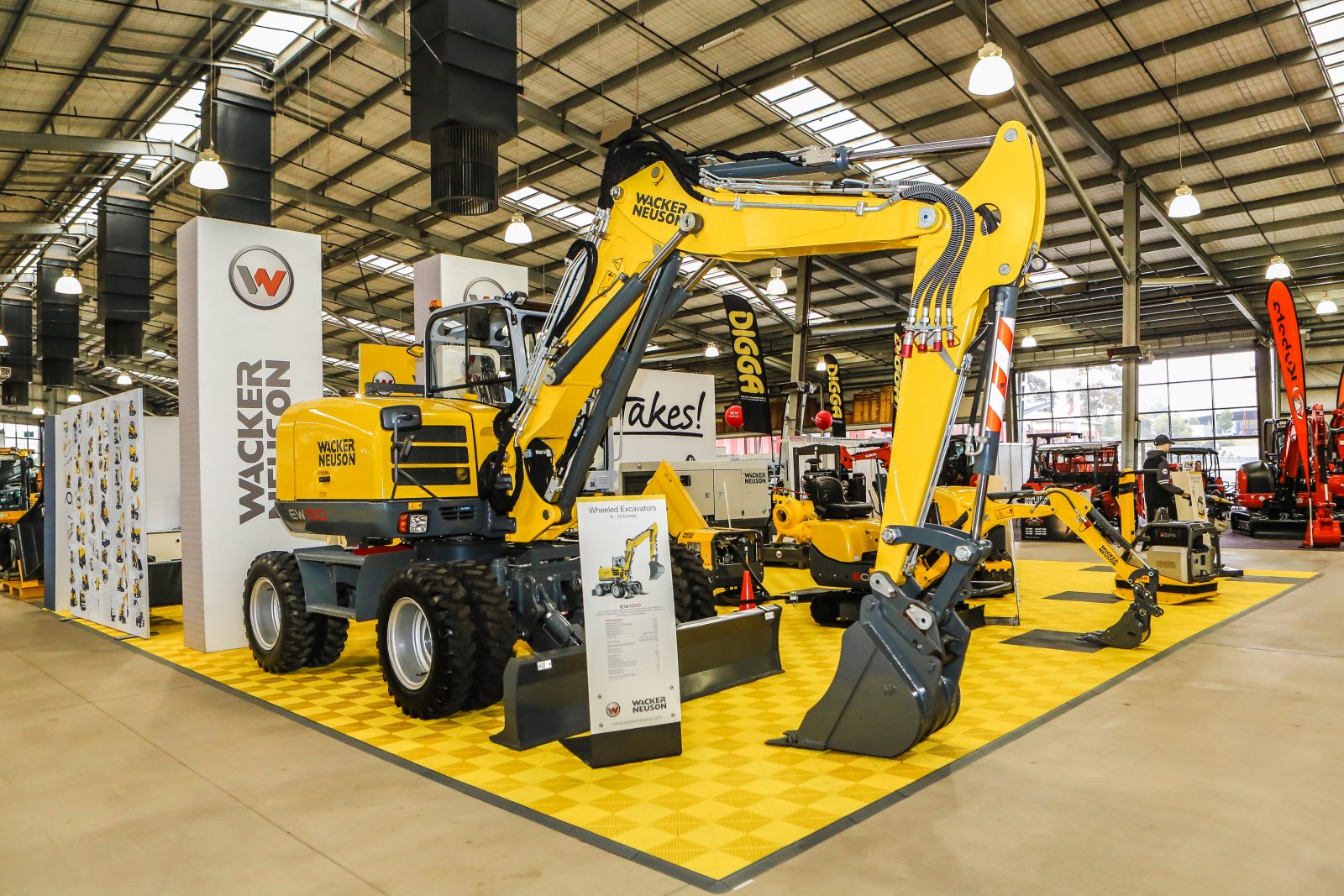 ETF launches new, national construction show for 2018
Posted on December 4th, 2017 in News
Exhibitions & Trade Fairs has launched a brand-new show: Australia's first industry-owned, multi disciplinary, multi-event platform for the earth moving and infrastructure construction sector.
Gary Daly, MD of Exhibitions & Trade Fairs, said, "This is such an exciting opportunity for industry. With face-to-face still the best way to do business, we are thrilled to launch this brand-new show — particularly with all the activity in the construction industry right now and lined up for the next few years."
Called the National Construction Equipment Convention (NCEC), this new event will be held in November in Sydney, and is the result of many years' development between the Construction Mining and Equipment Industry Group (CMEIG) and Exhibitions & Trade Fairs.
CMEIG National President Ranil Tennakoon, from Caterpillar Global Construction & Infrastructure, said, "We believe there is a real need for a major national show for the Australian earth moving and infrastructure construction sector to provide a genuine platform for industry peers to network, learn, grow, overcome shared challenges and ultimately do business.
"We are excited to be a part of this industry-owned event that aims to unite buyers and sellers in unique forums. Multiple association events will also be held concurrently, with NCEC as the pivotal hub."
Mr Daly said, "As Australia's newest civil construction and infrastructure show, NCEC will occupy 6,000m2 of dedicated exhibition space and attract exhibitors from around the world. Already we have several major brands on board, and exhibitors can look forward to meeting industry decision makers from right across Australia.
"As a true hub, NCEC will cover so many aspects at the core of this wide-ranging industry. The Demonstration Pit will allow visitors to experience live demonstrations and hands-on interactivity outdoors; the International Pavilion will showcase the latest heavy equipment and technology from around the world and give an insight into the global construction industry; while the Tech Zone will showcase avant-garde technology in an immersive and futuristic space, encompassing a worksite, jobs and infrastructure of the future. We'll also have a presentation theatre for collaborative audience discussions on the latest developments in industry technology."
Mr Daly said because personal interactions and face-to-face business were real benefits of exhibitions, the mega hub will have a comprehensive social program, offering genuine networking opportunities through an opening ceremony, business leaders breakfast and networking drinks.
"Infrastructure Australia's Infrastructure Priority List identifies 100 major proposals with substantial strategic merit and national importance needed to boost Australia's quality of life and economy. Globally, the construction industry's future depends on the sector's ability to embrace new processes and technology. NCEC brings all that together."
CMEIG's Ranil Tennakoon said, "We are delighted to bring NCEC 2018 to fruition. We strongly encourage fellow industry stakeholders to participate, to enable NCEC to reach its full potential and inevitably improve the sector as a whole."
The inaugural National Construction Equipment Convention (NCEC) is a three-day, national hub for industry. It will be held from 15-17 November, 2018, at Sydney Showground, Sydney Olympic Park. For more information, visit www.ncecaustralia.com.au