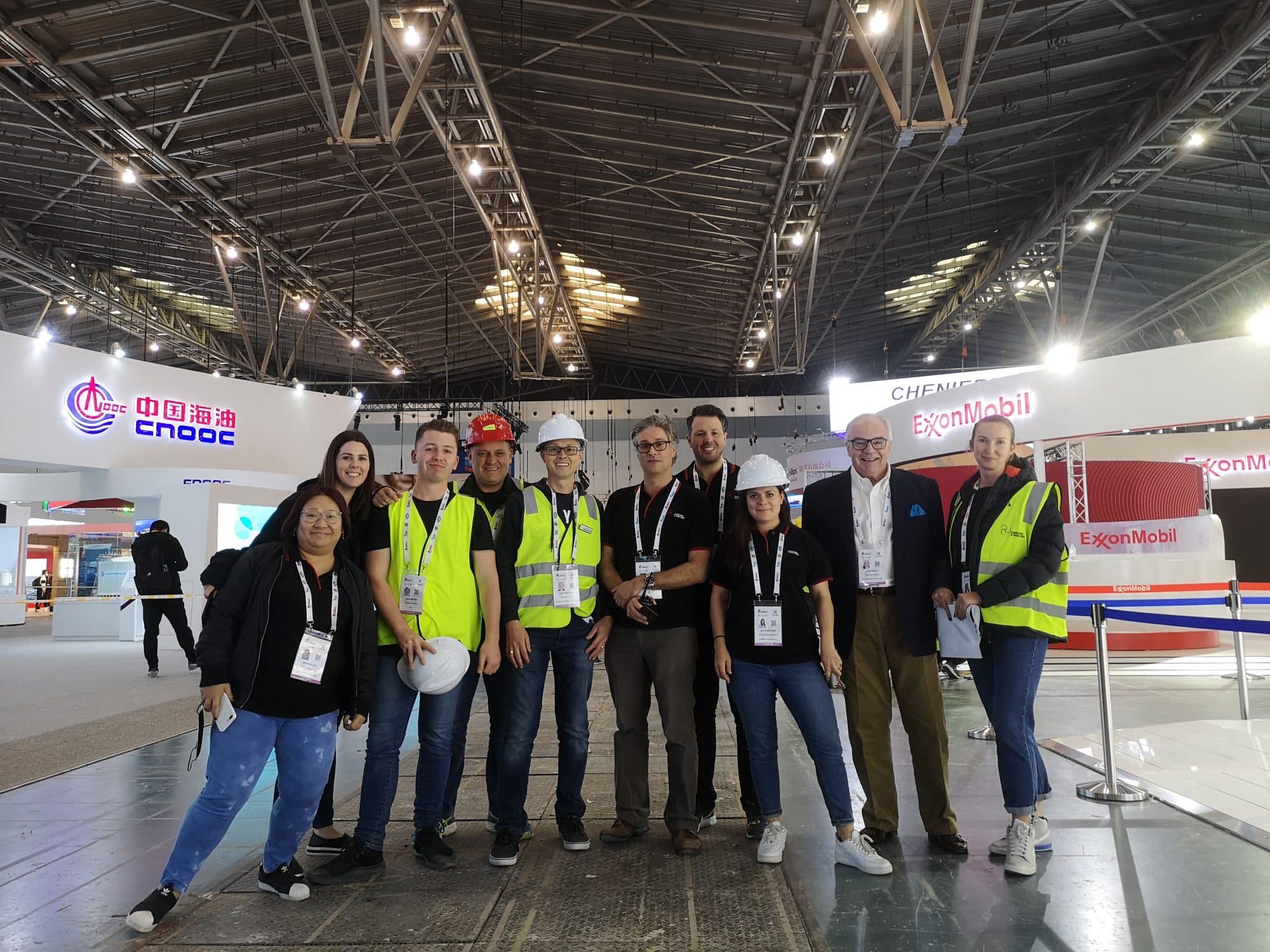 It's show time! ETF breaks records across 3 large shows in 2 weeks
Posted on April 15th, 2019 in News
Smashing visitor targets across three shows – including two of its largest – in the past two weeks is just one of the successes the Exhibitions & Trade Fairs (ETF) team has created.
The three shows were AUSPACK 2019, which is ETF's largest domestic trade show; the 19th International Conference and Exhibition on Liquefied Natural Gas (LNG 2019), a large international trade show, held this year for the first time in China; and the National 4×4 Outdoors Show, Fishing and Boating Expo Brisbane, our largest consumer show.
To thoroughly exceed visitor targets is a fantastic result for our teams and our show partners – the organisations who entrust us to build their industries.
AUSPACK 2019
Held in Melbourne, the 2019 edition of the southern hemisphere's biennial leading processing and packaging trade event broke numerous records. Firstly, at nearly 20,000 square metres, this was the biggest-ever floor space. Reflecting the show's continued global recognition, there were more than 105 international exhibitors, an increase of 15%.
We also expanded the educational component of the event to attract new audiences and re-engage previous visitors. This resulted in the introduction for new opportunities and the largest number of adjacent events running alongside AUSPACK. One of these was the Business & Industry Conference where more than 300 delegates were in attendance, a monumental achievement for an inaugural conference.
We also re-instated an Awards of Excellence programme, with 400 guests attending the glamorous gala night. And still ensuring education was a focus until the final hour, we hosted the first-ever NextGen Breakfast forum on the final day of the event which addressed skill shortages in the manufacturing industry, specifically the up-and-coming Generation Z.
Then, of course, we had the record of 8,000 trade visitors coming through the doors – an increase of 25% compared with the previous-largest show."
LNG 2019
LNG 2019 was another fantastic success for the team and visitor numbers were outstanding. We attracted 15,381 unique visitors, which is a 75% increase on the last LNG event held in Perth in 2016, and 34% larger than the World Gas Conference in Washington last year. The square-metre space sold was 36% higher than Perth and 15% higher than pervious largest LNG event in Houston in 2013.
The event  however was certainly a challenge to stage.
There were fewer days than normal to build the event, and the venue was not experienced in many of the build demands our 165 exhibitors needed – particularly the rigging. It was just wonderful to see our operational team shine here: despite the cultural and work-practice differences, our team was exacting and diligent.
As a result, the event was presented magnificently. Feedback has been very positive, with exhibitors pleased about business conducted at the event. Key stakeholders, such as the event's owners and the future hosts, noted ETF's specific contribution to the event's success.
This is the first time a major international gas industry event has been held in China.
4×4 Brisbane
The National 4×4 Outdoors Show, Fishing and Boating Expo Brisbane, is ETF's largest consumer show. Again, visitor numbers for this show were well up on expectation. Our final unique visitor numbers were 30,467, which is up from 29,488 in 2018, and is the show's strongest result since 2013. We had a total of 210 exhibitors, who were delighted with so many of their target audience in one place.
Successful events start with a conversation! Exhibitions and Trade Fairs (ETF) is a full service organiser with over thirty five years experience in trade and consumer exhibitions, conferences and events. Our goal is to provide exhibitors, sponsors, visitors and the industries they represent with an effective opportunity to meet to do business, network and learn. Have an obligation-free chat with our team today by sending an online enquiry or by calling us at +61 2 9556 7999. 
Pictured from left to right; Michelle Lee, Sales Coordinator; Kylie Wilson, Event Executive; Phil Eggeling, Senior Operations Manager; Nigel Southern, Finance Manager; Jason Berman; Event Director; Chris Carrero, Sales Executive; Hannah Cooke, Sales Executive; Gary Daly, Managing Director; and Olimpia Lubinska-Rokosz, Operations Manager.