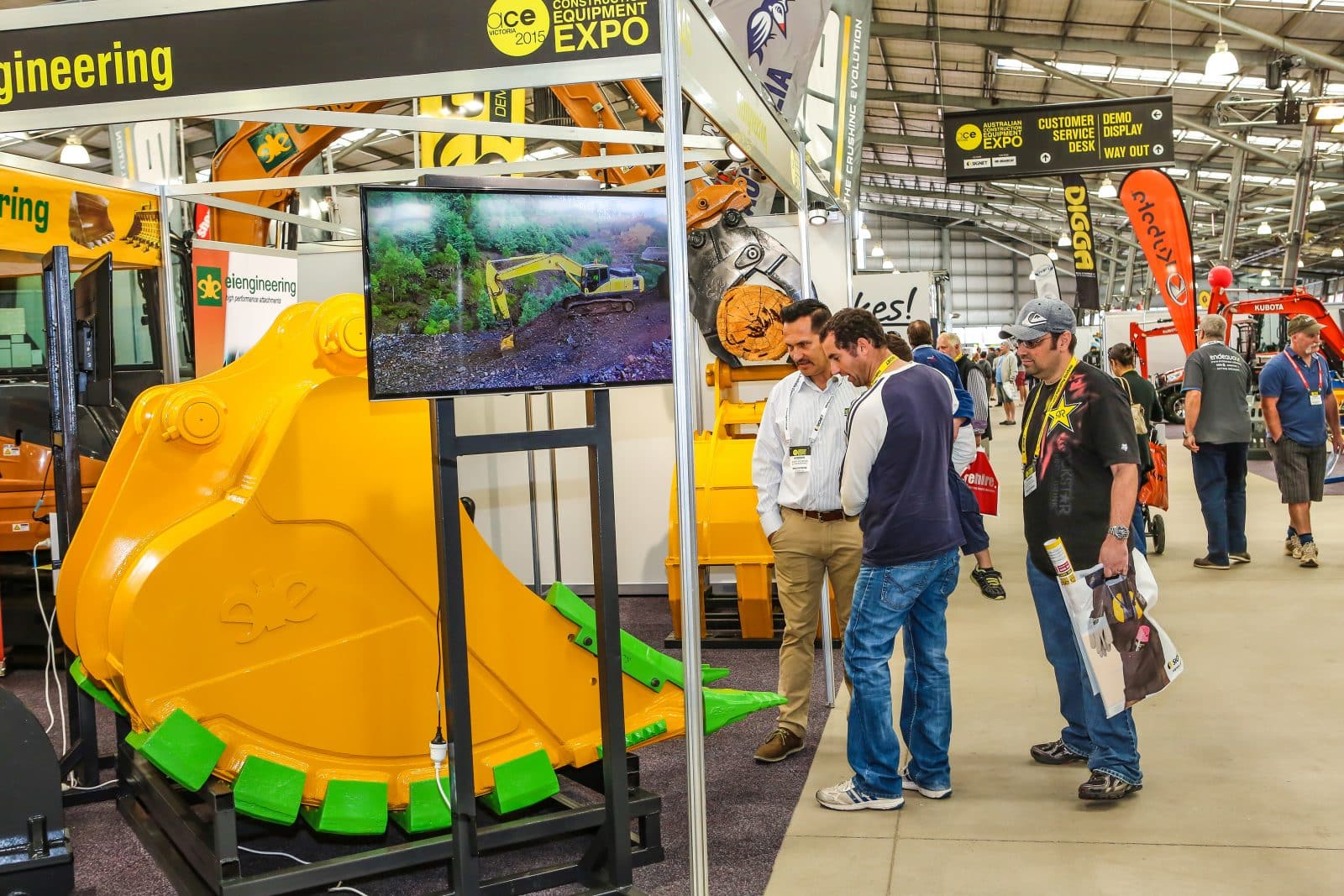 Find out how to bring more people, and more customers, to your stand
Posted on May 4th, 2018 in Event Marketing, Exhibition First Timers, Exhibitor Information
Exhibitions are a great way to drum up new business and expand your industry network, especially if you set up a stand.
This can have huge benefits for your business, but there are times when it feels like everyone's deliberately avoiding you. Whether you're being paranoid or not, there are always ways to make your stand more appealing.
Do PR before the event
An old saying goes that failing to prepare means you're preparing to fail, and much of the success of your stand is dependent on how much work you do before the show.
One of the best things you can do is get in touch with publications in the months leading up to the event. You can do this by sending details of company news in the hope of publication, or you can pay for an advert on one of their pages.
Either way, getting your name printed will make people more familiar with your company, which in turn makes them more likely to approach you when they see your stand, as they'll feel like you're a trustworthy name in your field.
Contact bloggers
As well as the big media names in your industry, it's a good idea to target bloggers and other online influencers before the event. While they generally have smaller audiences, they're just as relevant, and bloggers are often easier to get in touch with than editors of major publications.
Start tweeting early
Most events have a dedicated hashtag for attendees to use on social media – generally Twitter and Instagram – and for many trade shows it'll be the name (or initials) plus the year.
Knowing this, you can get started with your social media plan early. Post when you sign up. Post to find out who else is going. Post with developments of your plan. As others get around to posting, they'll see your name among the early tweets and see you as a key attendee.
Offer Wi-Fi at your stand
While attendees will have their mobile network to fall back on, and there'll often be an event Wi-Fi, the large numbers of people trying to use these services in a small space can slow them down significantly.
Having a separate channel for people to get online can make things a lot quicker, meaning you can easily draw people to your stand.
To take things a step further, you can require people give an e-mail to use your network, turning it into a lead generation tool.
Let people recharge
Events can be a huge drain on batteries – for both humans and phones. Give people the chance to recharge at your booth with comfy seating and charging cables. This gives attendees a reason to stay in your area longer than they normally would, and their natural curiosity is likely to kick in while they wait.
Host a game
While most stands will do something simple like give away branded pens or mugs to draw people in, companies often have to go a bit further to grab attention.
One way to do this is with a game or quiz. The competitive element will bring people to your stand, and keep them returning to see the developments in the leaderboard. Having a list of the top scores prominently is a great use of stand space, and one of the best things you can display on a big screen.
Be personable
While big and flashy stands can get a lot of attention, it can be a double-edged sword as these companies can come across as unapproachable. Sometimes, the most basic stands with the bare minimum can come across as the most authentic.
If you're not sure if you should go big or go basic, have a think about what your customers want, what your own values are and how your competitors have set themselves up in previous years.
There's not just one way to attract more visitors to your stand, but with a mix of media, tech and your own company's values, you can start to build a platform that helps you get more leads.
Partner with the leading exhibition and conference organiser to uncover your event's potential
Successful events start with a conversation! Exhibitions and Trade Fairs (ETF) is a full service organiser with over thirty five years experience in trade and consumer exhibitions, conferences and events. Our goal is to provide exhibitors, sponsors, visitors and the industries they represent with an effective opportunity to meet to do business, network and learn. Have an obligation-free chat with our team today by sending an online enquiry or by calling us at +61 2 9556 7999.