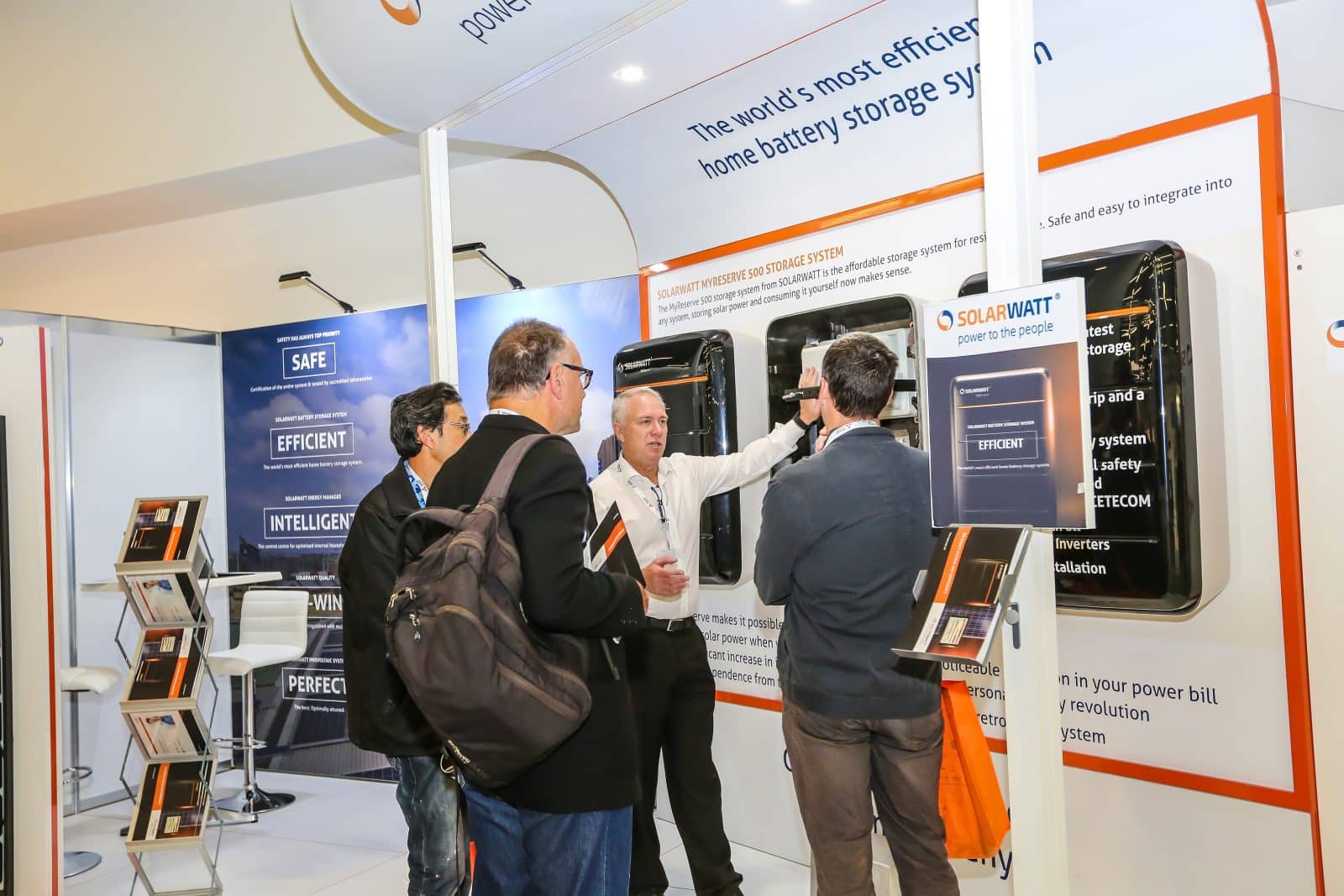 How to measure the ROI of an exhibition
Posted on April 16th, 2018 in Exhibitor Information, Measuring Success
There's no point going to an exhibition if you're not going to get some benefit from it in some way. Measuring your success and your return on investment (ROI) is the perfect way to see how worthwhile an exhibition really was. Not sure how to go about doing that? Read on for our tips for measuring ROI at your exhibition or conference.
Set goals before the event
You can't measure your success if you don't know what you're measuring. Setting a goal (or multiple goals) before the event is a must. These will change from business to business, from event to event, but making sure you know what your goals are when you turn up will help you achieve them.
Common goals include collecting leads, making contact with potential customers, developing your brand or launching  product.
Each of these goals has to be tracked differently. Leads are easily measured by the new contacts you make, while product buzz may be best measured by tracking media uptake of your work.
Track using software
Keeping track of your work is best done using your CRM. Use event-specific tags to keep track not only of how well you've done at this event, but also to compare it against other tactics you have for driving leads. This helps you work out what strategy works best for you and how much time and money you spend per lead through different activities.
By keeping track of lead sources in this way, you can track customer spend over the months and years too. You may find that certain events bring you lots of small customers while others bring in a few customers who spend a lot more money with you.
In Salesforce you can use 'event tags' for this purpose, or a 'custom lead source' in software like Zoho.
Predict ROI with this calculation
Depending on your industry, leads earned at exhibitions may take months to show any value while others may only be worthwhile if they become repeat customers.
However, if you wait too long to measure the effectiveness of a show, it can prevent you signing up for other events that can also help you. To counteract this, you should predict how much you'll make from the leads you've gathered.
To do this, work out your average customer value and what your standard lead-to-sale conversion rate is. You may find that this changes once you have more experience with trade shows, as each may have different ROIs, but this simple formula can give you an idea of how well you've done.
One thing to remember with trade shows is that the ROI may be a long-term value. If you measure your ROI too early without making these predictions, you may find that you're undervaluing an event.
Without any sort of measurement you're flying blind, and future marketing work will be based on incomplete data.
Partner with the leading exhibition and conference organiser to uncover your event's potential
Successful events start with a conversation! Exhibitions and Trade Fairs (ETF) is a full service organiser with over thirty five years experience in trade and consumer exhibitions, conferences and events. Our goal is to provide exhibitors, sponsors, visitors and the industries they represent with an effective opportunity to meet to do business, network and learn. Have an obligation-free chat with our team today by sending an online enquiry or by calling us at +61 2 9556 7999.