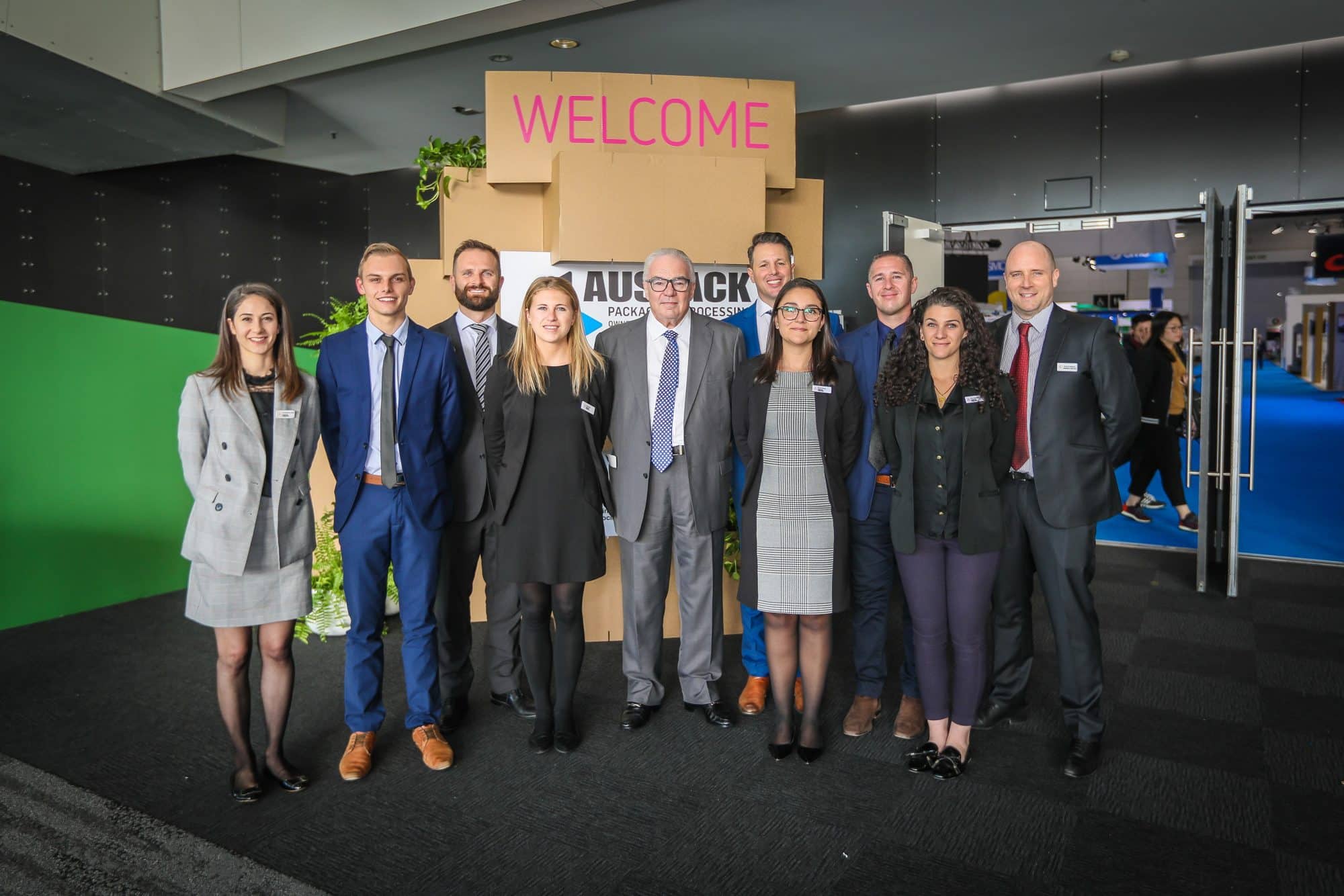 How ETF is creating events that go beyond growing industries
Posted on May 3rd, 2019 in Event Trends, News, Sustainable Events
Events build businesses and, therefore, industries. So what else goes into building the future?
Gary Daly, Managing Director for Exhibitions & Trade Fairs (ETF), says, "Quite a lot, and it's something we've been working on for a while."
"Our philosophy at ETF is very much about creating and delivering B2B and B2C events that talk to industry-specific challenges, because this ensures a show that is meaningful for the industry and its audience. To do that properly, ETF as a business becomes intrinsically invested in the industries we work within – whether it's heavy construction, resources or outdoor leisure activities. That deep understanding is how we know we will provide a memorable, worthwhile event that fits each industry's needs."
And, he says, it's equally important that this is all done sustainably.
"There is a big move towards recycling and sustainability in the Events and Exhibitions industry. For quite some time now, ETF has been increasing its commitment to creating a more responsible industry, from ensuring our business adopts practices that reduce waste, and re-use and recycle materials in our own office, right through to every single event that we design and deliver."
Mr Daly says AUSPACK, now in its 34th year and held in March 2019, is a perfect example of how ETF is producing sustainable events.
"Sustainability was at the core of AUSPACK. The lighting, the food and decorations at the Awards of Excellence dinner, right down to the venue we chose and the suppliers we contracted.
"The theme of the inaugural AUSPACK Business and Industry Conference was 'Smart. Connected. Sustainable.', with morning sessions on day one revolving around sustainability. In fact, Craig Rueccassel, writer and presenter of the ABC's 'War on Waste' and 'The Chaser', kicked off conversations about sustainability when he led a panel discussion looking at what's good for the planet being good for business, focusing on opportunities arising from the 2025 national packaging waste target.
"Out on the exhibition floor, all booths were created with recycled panels, while the LED lighting used throughout the show minimised its energy footprint.
"We partnered with Jak Creative, a specialist design agency, to theme the Awards of Excellence Gala Ceremony, a proudly sustainable event. The entrance feature was created using recycled cardboard and the 'red carpet' was actually cleverly used bubble wrap that will be repurposed for future packaging needs. Other elements, such as cardboard tubing and boxes, were donated to a local child-care centre and primary school allowing children to create some fantastically imaginative environments.
"Hire plants and greenery used in the entrance feature were returned to the nursery or planted. Just as special as donating the cardboard to children, the table decorations left behind were given to a local nursing home for the residents to enjoy. Any other styling components from around the room that weren't hired will be re-used for further ETF events."
Mr Daly says sustainability wasn't overlooked when it came to food, rather it was key.
"We were also very proud of the dinner menu for this elegant, formal event. It was created in partnership with Yume, making sure all food was locally produced and sourced, with surplus food then channelled to Ozharvest. There was no bottled water throughout the event, just jugs for people to re-fill their corn-starch cups."
Mr Daly says all this proves that sustainability is very much a collaborative effort.
"Each of the contracted suppliers we chose has their own sustainable policies and practices. This was a must for us."
ETF chose to hold AUSPACK – the southern hemisphere's largest processing and packaging machinery exhibition – at the Melbourne Convention & Exhibition Centre (MCEC). The centre has Gold Accreditation with the world's sustainability benchmarking organisation, EarthCheck, uses solar hot water and was the world's first convention centre to be awarded a six-star Green Rating.
MCEC Chief Operating Officer Leighton Wood says AUSPACK showcased how the centre can deliver events that go beyond a "tick-box approach to sustainability".
"We take our sustainability credentials seriously at MCEC, and are committed to working with our customers to deliver innovative solutions that not only ensure a better result for the environment but enhance the overall event."
Gary Daly says, "ETF is very proud of the innovative, collaborative approach to how we create and deliver meaningful events. Doing it with sustainability firmly in mind means ETF is creating events that go way beyond growing industries; they are very much contributing towards a sustainable future."
Successful events start with a conversation! Exhibitions and Trade Fairs (ETF) is a full service organiser with over thirty five years experience in trade and consumer exhibitions, conferences and events. Our goal is to provide exhibitors, sponsors, visitors and the industries they represent with an effective opportunity to meet to do business, network and learn. Have an obligation-free chat with our team today by sending an online enquiry or by calling us at +61 2 9556 7999. 
Pictured from left to right; Anne-Marie Mina, Marketing Manager; Mathew Green, Operations Coordinator; Albert Kruger, Event Director; Claire Austin, Event Executive; Gary Daly, Manager Director; Chris Carrero, Sales Executive; Danna Canon, Social Media Executive; Brent Copping, Client Engagement Manager; Eve Lippman, Event Executive; and Connor Watson, Operations Manager.