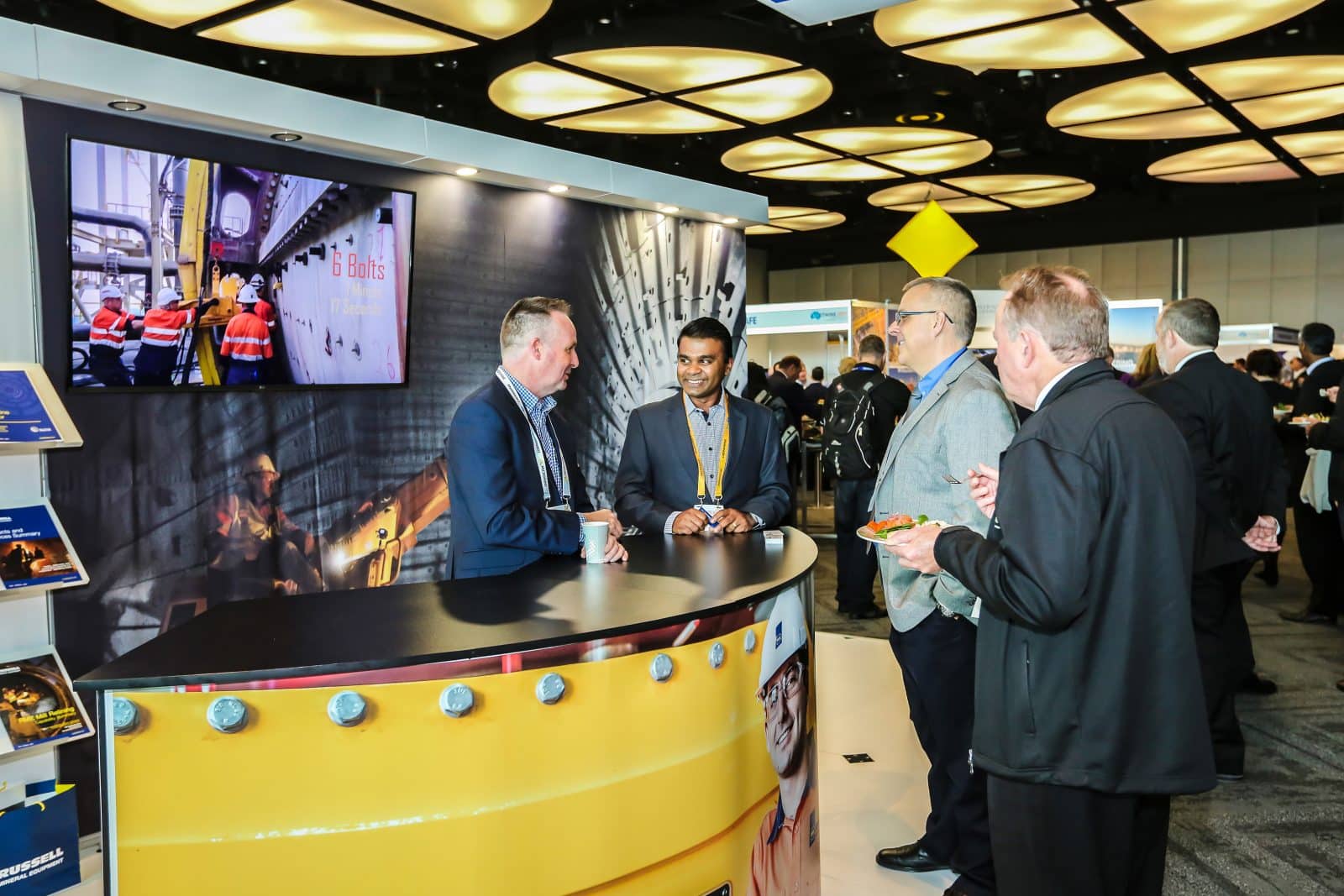 Big ideas for the big screen at your stand
Posted on April 9th, 2018 in Engaging Experiences, Event Technology, Social Media for Events
Technology plays a big part in events, and the most common way that exhibitors use tech at their stands is with a large screen or monitor. This helps give a booth visual appeal and can easily attract eyes your way, but if you don't have the right content on your screen, you can just as quickly lose that interest. The typical exhibition screen displays either a presentation or the company's website, and while these can be effective, often they're the result of a last-minute idea.
If you want to stand out, here are four ways you can display more engaging content at your stand:
1. Videos
Not only is video eye-catching, it's a great way to tease people into wanting to find out more. Whether you want to show products in action or the benefits of your services, it's easy to do that in short, sharp clips.
You can also use videos to give more information about your brand, whether that's by showing a more personal side of your company, playing client testimonials or using videos from your YouTube channel that you've created to be informative and helpful.
2. A leader board
People love to win, and what better accolade than having your name up in lights? Games and contests are a tried and tested method of bringing people to your stand, but with the extra incentive of displaying the best – and challenging the rest – you can make your stand even more irresistible. This can be especially effective when people loop round to check if their name is still at the top, giving you more time to build a relationship with them.
This leaderboard can be on the screen constantly or rotated with details of what people can win, who you are and what you're offering.
3. Social media wall
Social media walls continue to be a big hit at events, again playing on the fact that people love to see their name in lights. These work best with Twitter or Instagram, depending on the event you're at, where you display the most recent posts for a certain hashtag. This can be things uploaded by the general public (normally people at the event) or it can be things that you upload that complements something at your stand.
Many events have designated hashtags too, and having a screen showing the latest tweets or Instagram pictures using these hashtags is an easy way to become a central part of the exhibition.
4. Voting results
Another easy way to get people interested in your stand is to run polls during the day. You can do this through Facebook or by setting up touchscreen voting on tablets. To make sure people keep coming back, you can change the polls during the event and have your screen intermittently flick back to previous questions. What you ask can range from the silly to the serious, and a mix of different style questions can keep people interested and walking by your stand.
Standing out
No matter what you put on your screen, you have to make sure that it's eye-catching and engaging. The more people you can get to stop at your stand, the more chance you have of building your network and securing new customers.
Giving people an easy way to engage with you at your stand builds their trust in you. As other people see that your stand is busy, this makes them more inclined to stop and have a look too.
Partner with the leading exhibition and conference organiser to uncover your event's potential
Successful events start with a conversation! Exhibitions and Trade Fairs (ETF) is a full service organiser with over thirty five years experience in trade and consumer exhibitions, conferences and events. Our goal is to provide exhibitors, sponsors, visitors and the industries they represent with an effective opportunity to meet to do business, network and learn. Have an obligation-free chat with our team today by sending an online enquiry or by calling us at +61 2 9556 7999.