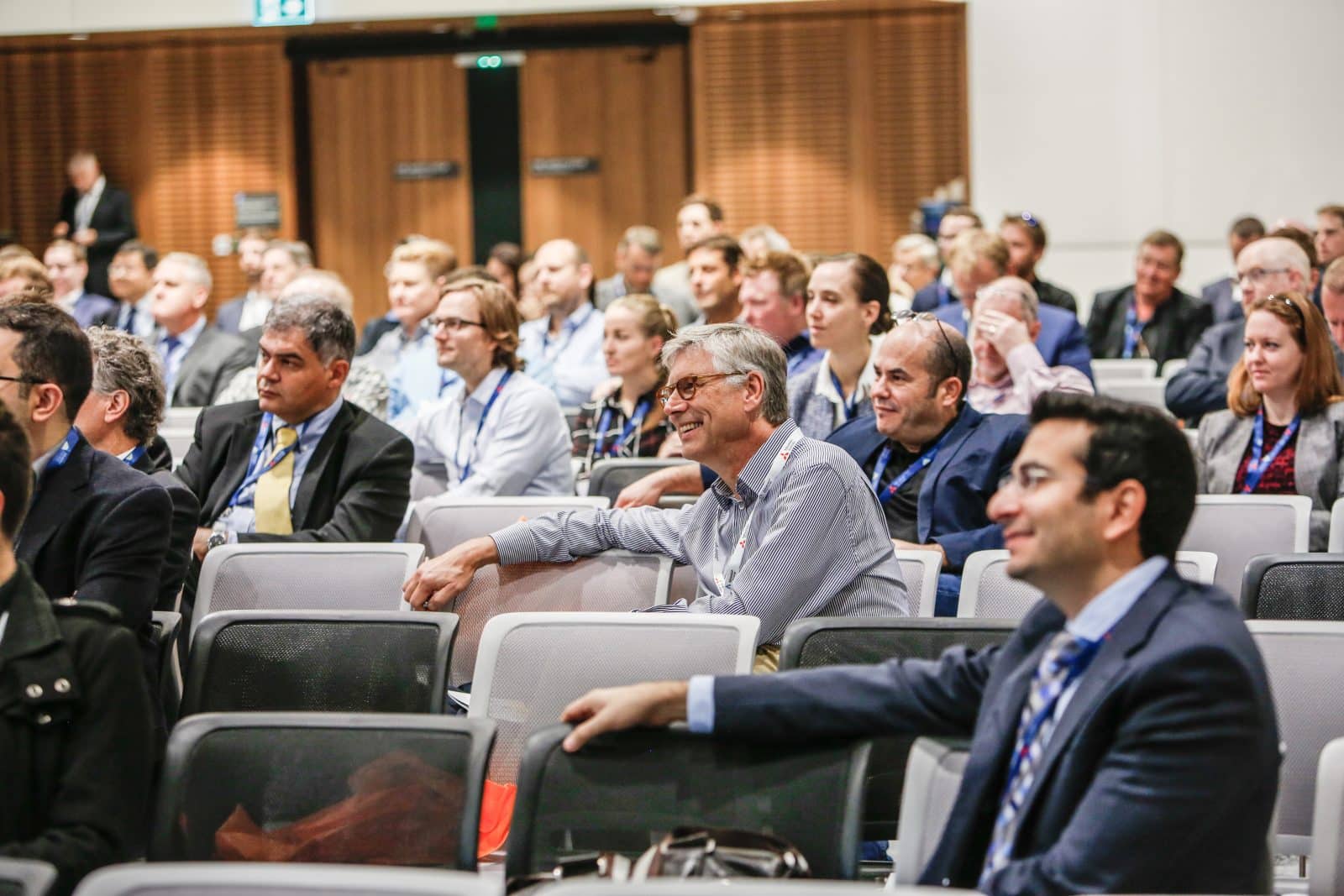 7 reasons you should attend industry conferences
Posted on April 12th, 2018 in The Power of Events
No matter what line of business you're in, it's very likely that there'll be industry conferences or relevant exhibition for you to attend. They may be local, interstate or even overseas, and attending them can be hugely beneficial. If you've considered it but you're not sure whether a conference is worth the price of admission, here are seven reasons that you might want to sign up.
1. To learn
Industry events are packed with some of the best minds in your business. Whether they're giving talks or hosting a stand, you'll have a great opportunity to listen to the forerunners in your line of work and pick their brains.
Having the chance to meet some of the thought leaders in your industry can help spur on your own ideas. In a private conversation with them, you could learn even more than they share in their presentations.
2. To get inspiration
Being around so many talented people, hearing their stories and seeing the products they're making can inspire you to make a difference in your own working life. Whether it's to set new goals, to increase your company's offerings or to chase your dream, there's plenty of good that can come from a conference.
3. To have fun
Trade shows aren't all about work, work, work. You'll have the chance to catch up with old friends, meet new people and try out some of the latest products in your industry. It's a welcome break from your regular work space, which can help put a spring back in your step.
4. To build your network
Like you, there will be lots of industry professionals at the conference. Whether you need a new supplier, you want to find someone to collaborate with, or you want to meet people in your area for future meet-ups, trade shows are a great way to connect with people who share your work interests.
5. To meet new customers
As well as industry experts, there are regular people like you at trade shows. Some you may want to buy from, others may want to buy from you. By networking throughout the day, you can easily build up a sizeable number of leads. While these might not all convert into sales, others can be turned into long-term customers.
6. To stay up to date
Industry conferences are a great way to keep apace with what's happening. Whether it's a new trend, a new product or just gossip by the charging station, conferences are a great news source. By keeping up to date, you can make sure your products and services match what people want to pay for and that you're not lagging behind your competitors.
7. Bring value to your business
No matter what your reason – or reasons – for going, there are plenty of ways for you to improve yourself as a professional that also bring benefits to your business. Although you may see your ticket as an extra expense, if you think of it in terms of investment for marketing, networks and lead generation, you may find it one of the best sales techniques you have.
Partner with the leading exhibition and conference organiser to uncover your event's potential
Successful events start with a conversation! Exhibitions and Trade Fairs (ETF) is a full service organiser with over thirty five years experience in trade and consumer exhibitions, conferences and events. Our goal is to provide exhibitors, sponsors, visitors and the industries they represent with an effective opportunity to meet to do business, network and learn. Have an obligation-free chat with our team today by sending an online enquiry or by calling us at +61 2 9556 7999.