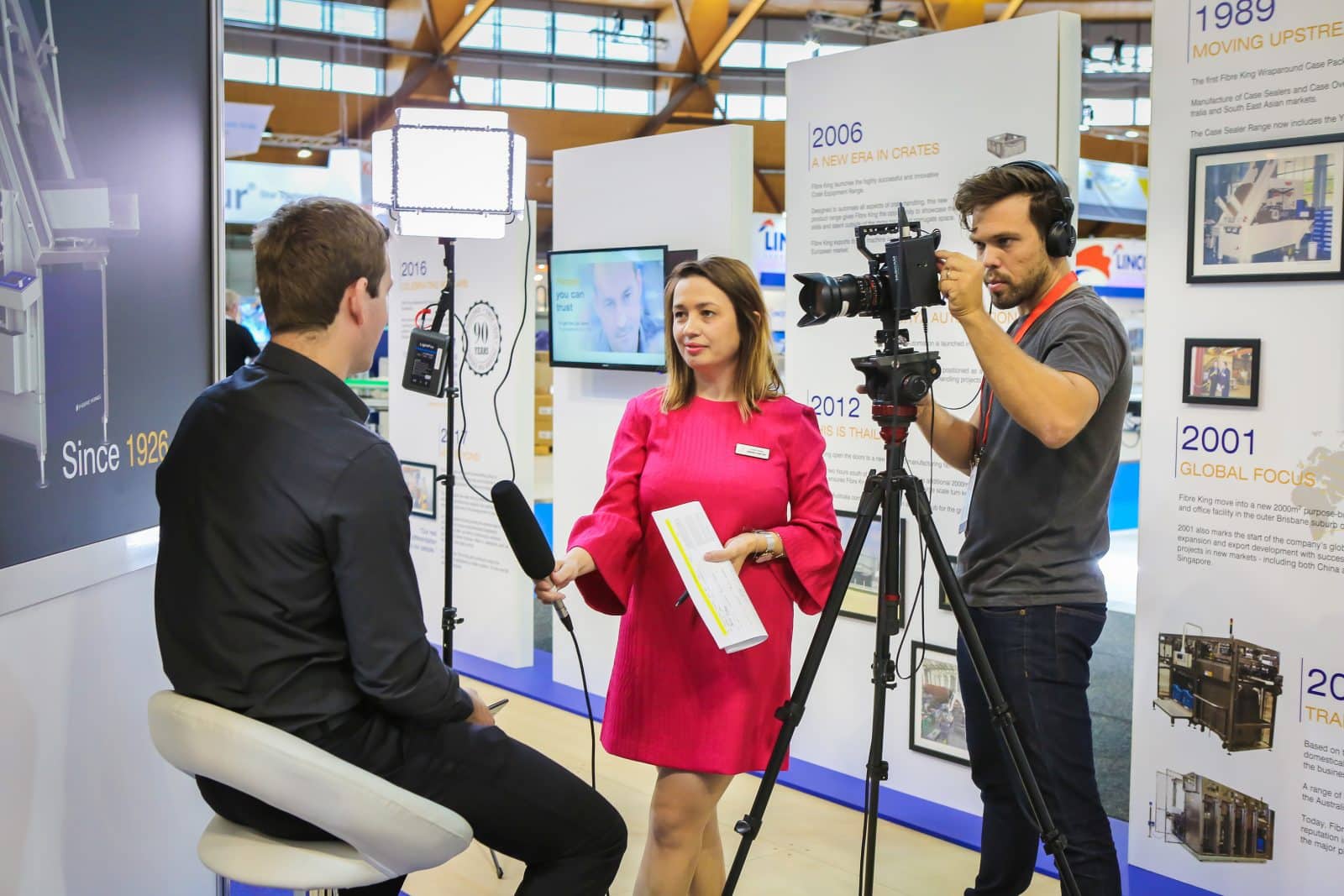 Livestreaming basics: how to get started with YouTube Live
Posted on March 19th, 2018 in Event Marketing, Event Technology, Social Media for Events
New technology helps push events up a notch and make them more memorable, but as attendees get more savvy, they begin to expect bigger and better things as standard. Live streaming has been around for a little while now, but it's one of the tech trends that's expected to become huge at events in 2018.
If you're not sure how to get started, don't worry! With YouTube Live it's free, easy to set up and backed by one of the internet's most popular sites.
Why should you live stream your stand?
You may be wondering about the benefits of live streaming, and the simple answer is that it extends your reach and grows your audience. Some sources say that up to 30% of people who watch a live stream of an event one year will commit to going the next year – a true try before you buy option.
Livestreaming is also more engaging than recorded videos. Facebook reports that people who watch livestreaming videos comment more and watch more of a video than if it's pre-recorded.
As well as streaming online, you can also have screens set up around your venue to help advertise what's going on and to keep attendees happy when rooms and talkers get too busy.
Are you running a competition on your stand and drawing a winner during show? Running live demonstrations of a product or machine? Consider live streaming!
Where should you live stream?
There are a few different platforms that you can use – including Facebook and Periscope – but YouTube is the biggest of them all. More than a billion hours of video are watched every day on YouTube, making it the natural place for people to go when searching for something new to watch.
YouTube Live is a free option that lets you livestream for people around the world to watch on their computers and phones. You can use live chat to talk to people as they watch your video, and the analytics section lets you see just how many people are watching at any point.
Once you stop livestreaming, YouTube will save your video (up to 12 hours of footage) and allow you to publish it to your account for posterity.
How to live stream with YouTube
You need a YouTube account to use YouTube Live, so make sure that's set up before your event. This is free to do.
You'll also need to enable livestreaming. To do this, click on your icon in the top right-hand corner and choose 'Creator Studio'. On the left-hand side, you'll see 'Live streaming', and then a 'get started' button. By doing this before the event, you'll be good to go at any time and it'll give you a chance to test the software beforehand.
When you're ready to go, you go to the same section and have the option to 'stream now'. This is simply a stop and go function, making it easy and stress-free.
You can also choose 'events' which gives you more options. Before going live, you can preview the stream to make sure you've got it framed properly. You can also set timers to make it stop at a certain point, create privacy settings and have backup streams, should something go awry.
And, the best bit, all this can be done from a mobile or tablet!
The benefits of live streaming
Live streaming gives an extra element to your event to help you reach more people. The popularity of YouTube makes a familiar choice for viewers, and the fact that it doesn't cost anything means it's a risk-free option.
Partner with the leading exhibition and conference organiser to uncover your event's potential
Successful events start with a conversation! Exhibitions and Trade Fairs (ETF) is a full service organiser with over thirty five years experience in trade and consumer exhibitions, conferences and events. Our goal is to provide exhibitors, sponsors, visitors and the industries they represent with an effective opportunity to meet to do business, network and learn. Have an obligation-free chat with our team today by sending an online enquiry or by calling us at +61 2 9556 7999.