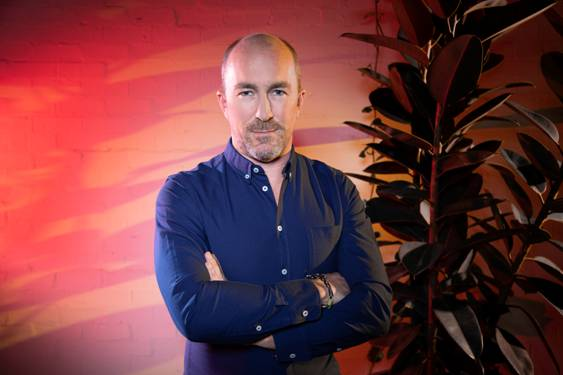 Unlock digital to enhance human experiences: learn how at ETF's The Business of Events 2020
Posted on October 2nd, 2019 in Engaging Experiences, News
Learning how to unlock the power of digital to enhance visitor experiences at events underscores several sessions at The Business of Events 2020.
Albert Kruger, Event Director at organiser Exhibitions & Trade Fairs (ETF), said, "Rather than shying away from digital, thinking it's a 'de-humanising' tool, used properly it actually has the power to greatly enhance the 'human experience' your visitors can have an at event.
"Digital is still a new tool in many ways, so as the only industry conference in Australia focusing on the strategic planning  and commercial side of the events business, The Business of Events 2020 will offer learnings and insights into how to unlock digital's power.
"Our closing keynote is Jeremy Garling, the founding creator of Fourth Wall. Jeremy is best known for developing highly engaging experiences across all mediums around the globe…from AACTA Awards in Australia and the US, to the award winning YouTube Unboxed to innovative House of Sun campaign for Sunglass Hut. His experience in understanding that an organisation's success includes the business-performance metric of real, personal and relevant engagement will be very useful to delegates at The Business of Events 2020."
Mr Garling's keynote, "Digitile: The perfect blend of digital and tactile to enhance the human interaction", is all about finding a way forward – that importantly isn't just for show – as digital and innovation become more key to any experience.
He said, "Digital really needs to result in an enhanced interaction. Creating an innovative experience that has 'heart' will lead directly to better returns on the investment in the event.
"The need to be on top of the fast pace of experiences, digital developments and changing behaviours is essential. The Business of Events 2020 is integral to that discovery and I look forward to being a part of that."
Now in its second year, The Business of Events 2020 will be held at Sydney's Luna Park, with James Granter, General Manager Sales, saying they were excited to host it.
"The idea of The Business of Events is exactly what Australia needs. We have such a wealth of event talent in this country that is passionate about competing and succeeding on a global stage. This event will deliver learnings from the best on a worldwide scale. It offers a chance to learn, grow and be inspired about events from a global perspective – not something on our doorstep every day. It's a great investment in time and in people for anyone who is passionate about the business of events.
"Our precinct will add some really creative elements to the event, which we look forward to sharing with delegates. The Business of Events 2020 will certainly be one to remember."
Meagan Ketkas, Partnership Marketing Consultant at Cbus Super Fund, and Katrina Khamhing, Events and Communications Officer, Asbestos Safety and Eradication Agency, both found strong value in the 2019 event.
Ms Ketkas said, "Hands down it was one of the best conferences I've attended in a while. I'd definitely recommend all those working in events to attend next year's conference."
Ms Khamhing added, "We learnt so much from the great line-up of speakers and sessions – and thank you again for the private event with Laura [Schwartz, MC and keynote speaker] – she was so inspiring and provided us with so much knowledge."
ETF's Albert Kruger said, "On the back of its 2019 success in meeting a need for marketing professionals who have a role in events, The Business of Events 2020 will leave delegates with new ideas and strategies first-hand from leading industry speakers, ensuring your next event is both powerful and successful."
To book and for more information, visit www.thebusinessofevents.com.au.   
Successful events start with a conversation! Exhibitions and Trade Fairs (ETF) is a full service organiser with over thirty five years experience in trade and consumer exhibitions, conferences and events. Our goal is to provide exhibitors, sponsors, visitors and the industries they represent with an effective opportunity to meet to do business, network and learn. Have an obligation-free chat with our team today by sending an online enquiry or by calling us at +61 2 9556 7999.